How many network, cable, broadcast, and streaming shows did your family and friends recommend to you last year? Seeking escape in 2020, many people understandably turned to the power of media and entertainment. More eyes turned to screens during times of lockdown and working from home, thus creating wider community fanbases, accelerated by streaming technology and cord-cutting. Along with viewers, media and entertainment industries have likewise adapted in the time of COVID-19.
AMA New York partnered with sister chapters in Atlanta, Los Angeles, and Puget Sound on January 27 for an insightful discussion illustrating how the media and entertainment industries strategically adapted to COVID. Moderator Preston Kevin Lewis, SVP, Latin American, Warner Bros. Consumer Products, moderated a panel of experts:
Will Carafello, Senior Director, Social Media, New York Mets
Jen Taylor, VP, Digital Audience Development, A+E Networks
Amy Wigler, VP, Multiplatform Marketing and Content, PBS
Preston posed a thought-provoking question: "What are some of the big, positive changes you can relate to that COVID has actually sparked within your industry and companies?"
Connecting With Audiences On A Human Level
A resounding theme became clear: the importance of community and helping each other. Using the lens of marketing, the panelists demonstrated how they are responding to their audience's behaviors, needs, and wishes.Jen admitted she was coming at the question from a biased perspective, having been focused mainly on her network's digital platform. "One of the positive things that has come out of it is with the acceleration of streaming — it's really made A+E take a step back and think about the audience more holistically than just driving linear tune-in." She stressed the beneficial change for her has been "meeting consumers wherever they are and however they want to consume our content."
Meanwhile, Amy saw it from a more one-to-one perspective. "From a management and leadership perspective, what COVID has done is enabled me to view the people I work with and who work for me in a different light … a human light. I'll be talking to a colleague, and their son will 'Zoom crash' the meeting. Well, usually, it's my son!"
From a team perspective, Will has been most proud of how his colleagues have risen to the challenge of keeping people engaged despite an empty ballpark. "This has forced us into something we're not used to. It's also put more of an understanding of how valuable our social channels are — how they can very easily reach everyone," he said, noting how they stream player reactions live on social so their fans can experience it.
COVID has put a microscope on the need for emotional connection. PBS has shifted some of its positioning to reflect this mood. The public broadcaster recently launched a remake of a 1970s Masterpiece show, "All Creatures, Great and Small," which Amy called "comfort food times 10." She further explained, "It's the kind of show you want to sit down in a cozy sweater with a cup of hot cocoa. And that feels like what people need."
Preston suggested that just how you'd invite someone to have a coffee to talk about an idea or seek new mentors, you can still do that virtually. He offered sage advice: "If you're feeling isolated, I encourage you to take it upon yourself to ensure that you're not." Indeed, communicating virtually has become the norm, for now. Did you think at this time last year video conferencing would be part of your day-to-day routine?
How the industry will move forward post-COVID
Then there's the question of how the industry will adjust post-pandemic. Jen gave her prediction: "All the increased content consumption we've been seeing, I expect that to level off. So, from a business perspective, how do we retain the people we have? Rather than trying to go back to old tactics and think about things the way we used to, it's about embracing change and being flexible. And learning and continuing to move forward."
Amy added, "We have been learning to celebrate together in many new ways, platforms and outlets. We created more access and connection. We're not separated by geographic privilege or physical access. How do we take this community forward with a hybrid of in-person and live events fused with access from around the world or wherever that customer wants to meet us?"
Pre-COVID versus post-pandemic
Pre-COVID, audiences celebrated their love for media and entertainment by going to the cinema, sports and music venues, theaters, and amusement parks. Closures, however, sped up embracing new technology faster than anticipated. Currently, people can view virtual events anytime, anywhere. Now, leaders in the media industry are trying to measure how audiences will react when they can attend live events again.
Adapting to this crisis has created some positive outcomes, though they are rarely discussed. Primarily, our focus has been talking about how to deal with change while in lockdown and staying safe and healthy, both physically and mentally.
We may have been reluctant to accept some of these changes during COVID. However, other things can be viewed as benefits, such as the tremendous outpouring of content from the media and entertainment industry that gives us a chance to feel uplifted and perhaps less alone, even for just a little while.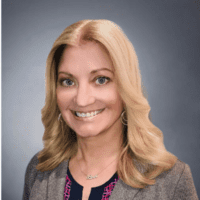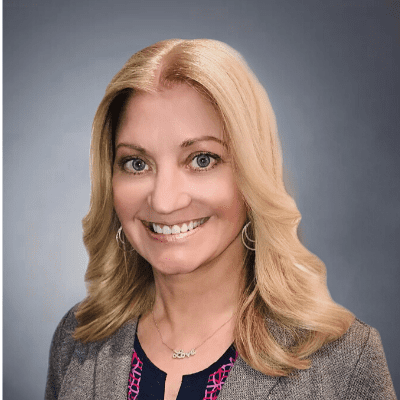 Wendy Weatherford-Marks is an AMA New York Board Member and founder of Kosmic Marketing, Inc. She previously worked at global media brands: DreamWorks Pictures, Viacom, NBCUniversal, AMC Networks, and Clear Channel Outdoor. You can connect with Wendy on LinkedIn.